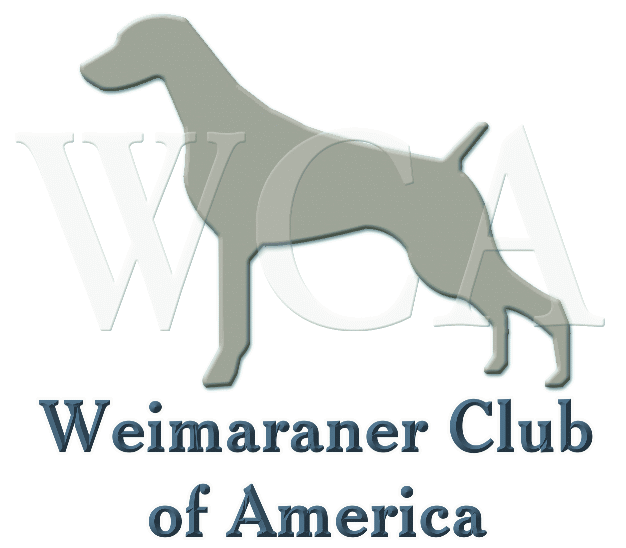 The Weimaraner Club Of America
2020 National Specialty - Harrisburg, PA

2020 NATIONAL SPECIALTY WEEK ANNOUNCEMENT
I first want to thank the National Show Chair and Committee for their hard work behind the scenes with the logistics and so many details required to allow the WCA to move its National Specialty Week. This, as many of you know, was no small task and it was handled by them with the utmost professionalism. I would also like to thank the Officers and Board of Directors for allowing them the time, support, and assisting in any way we could.
As you know, moving a National is not an easy task. And while the team was hard at work, they had to endure an onslaught of beratement on social media by a vocal minority. Until we secured a new location, judges, dates and all the other details we could not let the membership know or more importantly the venues we were negotiating with. Our only alternative, as many suggested, would have been to cancel the 2020 event altogether. That is not something we wanted to do unless it was an absolute last resort.
Since no acceptable dates were available at our original site in Harrisburg, Pa, we are lucky to have secured a site just 40 miles away. After several weeks searching and negotiating, the 2020 National Specialty Week will be held in Gettysburg, PA, September27–October2. The host site is the Eisenhower Complex. We will have newly renovated rooms and about 20,000 sq.ft of ballroom space. We hope to maintain the same schedule but please be patient as we work through all of this. We will post more details as soon they are finalized.
We all need to thank the National Show Chair, Sandy West, and the National Show Committee, Judy Colan, Pat Gannon and the Performance Team along with the WCA Officers and Board of Directors for their patience and support.
John Bonner - WCA President
---