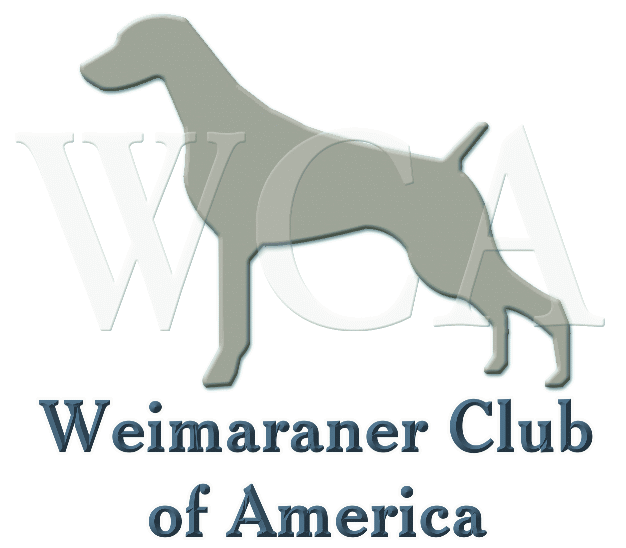 The Weimaraner Club Of America
2020 National Specialty - Gettysburg, PA
---
---
2020 National Schedule as of June 2020
Sat, Sept. 26
Agility - Back to back trials
9 Azar Ct., Halenthorpe, MD

Sun, Sept. 27
Tracking - pending

Mon, Sept. 28
Set Up
WCWDCA Ratings Tests - York Pointer and Setter Club, Wellsville, PA
Set Up in the ballrooms, crating rooms, and vendors
Welcome Party - Tiki Bar at Pool Side - Weather permitting

Tues, Sept. 29
WCWDCA Obedience - Judge Nancy Glabicki
WCWDCA Rally – Judge Karen Schroeder
WCWDCA Sweepstakes – Judge Ms. Patti Engle
WCWDCA Juniors - Judge Phillip Boyce
WCWDCA Specialty – Judge Mrs. Mary B. Napper
Free evening - enjoy the local historical sites

Wed, Sept. 30
National Specialty Obedience - (Nancy Withers, Judge)
National Specialty Rally – (Nancy Withers, Judge)
Complete WCWDCA Specialty
Top 20 Pre-judging
Top 20 Presentation & Awards Dinner

Thur, Oct. 1
WCA Fut/Mat & Juniors - Judge Dr. Paul Avrill, DVM
4-6 month beginner puppy - Judge Dr. Paul Avrill, DVM
Start National Specialty - Judge Jamie Hubbard
Membership Meeting
National Banquet

Fri, Oct. 2
Complete National Specialty

Location – The Eisenhower Complex Center | 2634 Emmitsburg Rd | Gettysburg, PA 17325
We have reserved 2 large ballrooms and will be using hotel rooms in both the Eisenhower Hotel and the Comfort Inn Suites (formerly Aspire).

NOTES: Our goal is to have a safe event which complies with all state and local restrictions. We will share updates as they become available.
---