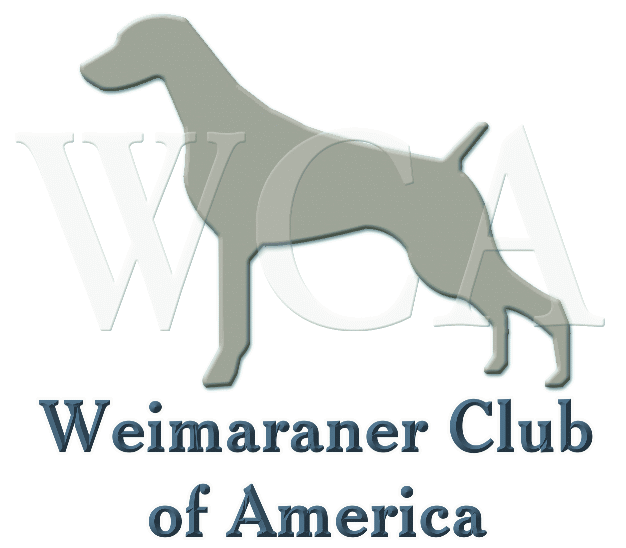 WCA Junior Program
The purpose of the Junior Handling Program is to encourage and promote interest in Weimaraners in our Young adults. Also, to honor those who show outstanding qualities in furthering the capabilities of the Weimaraner. These rules can assist Junior Members in setting goals and working towards those accomplishments.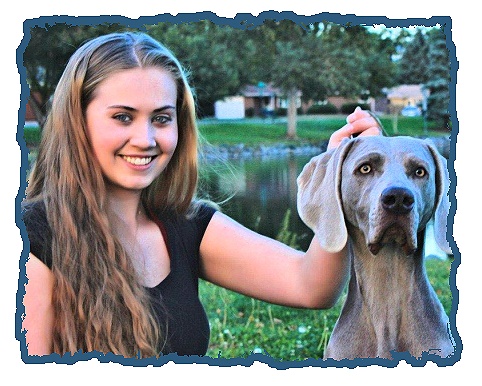 We would like to see youth challenge themselves to that end. These are life skills that can start at a young age. The WCA is very supportive of its youth program but it also takes the adult members and local clubs to promote this program and offer opportunities for the youth to participate in.
Please contact Barb Taylor with your results or any questions you may have.
Barbara Taylor, 253-475-1227, barb@nventure.com
Cindy Cassidy, 304-904-0333, silhouetteweim@yahoo.com
WCA Junior Co-Chairpersons
WCA Junior Program Scholarships Offered for 2019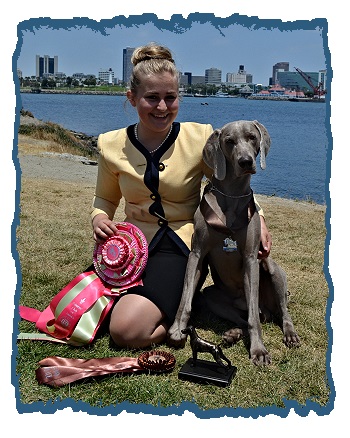 Through the generosity of the donors listed the following Scholarships will be offered for the 2021 year retroactive for any wins starting in January of 2021.

Offered by Cindy and Bruce Cassidy: Combined points in Best Jr Showmanship Handler and Best Junior Conformation Handler - $1500 Runner Up for Combined points in Best Jr Showmanship Handler and Best Junior Conformation Handler - $1000

Each of the following categories offered by Laurie Sales:
For each WCA Junior member earning a Field Champion title: $750
For each WCA Junior member earning the following Hunt test titles: $200 for JH, $500 for SH and MH.
For each WCA Ratings Test title earned by a WCA Junior member: $200
Scholarships will be held by the WCA for the winning Junior until it is requested by the Junior. Scholarships will be paid to the degree program or trade school the Junior is attending, not to the Junior. A Junior has until the age of 25 to claim their scholarships. After the age of 25, scholarships will be forfeited and the unclaimed funds will be put back into the Junior program to fund new/additional scholarships.
Juniors may obtain the form to request their scholarship(s) from the current WCA Executive Secretary.
Please Note: The Junior Program is available to any youngster whose parents hold a FAMILY membership or who holds a JUNIOR membership in the WCA.
Please report your wins to Barbara Taylor and contact me to join the Facebook page for Weimaraner Juniors: barb@nventure.com
---