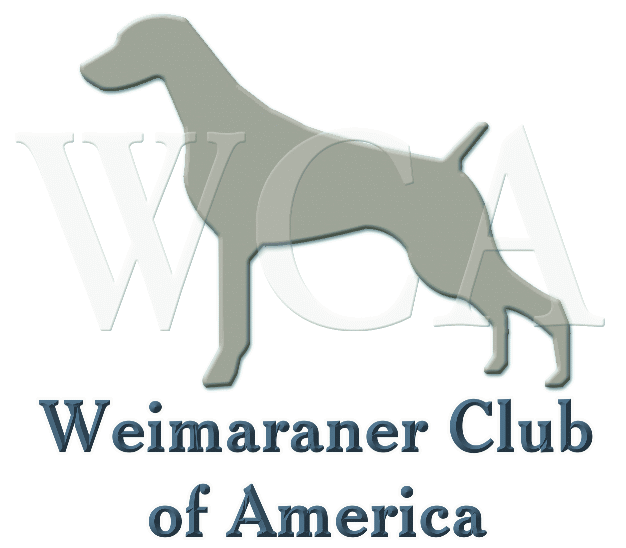 It's Time for the 36th Annual WCA PHOTO CONTEST!
Open Call for Entries Starts May 1 and Ends on June 6, 2021
Don't miss your opportunity to participate in the Annual WCA Photo Contest!
Entry Fee:
$5/1 photo; $20/5 photos. No limit to entries
Guidelines:
★1. Entries may be submitted by WCA members only and paid for in US fuds.
★2. Subject--any situations including Weimaraners. Photos must follow breed standard. Any photos containing a deviation from the breed standard or containing dogs other than Weimaraners will be disqualified.
★3. NO PROFESSIONAL or SHOW PHOTOS
★4. Previously submitted photos are not eligible
★5. Photos containing identifiable individuals will be disqualified. Dark silhouettes or blurred and/or not discernable individuals will be allowed
★6. High quality photos are a must. Color if possible and digital format only. Photos too small in size do not reproduce well - dpi of 300 or larger is suggested. Any photo that is blurry or has image issues will more than likely be passed over.
★7. All entries must be received by the deadline date. Any photo not meeting the requirements and/or submitted without proper payment will not be considered.

The Top 50 entries will be selected and will be available for online voting June 14-21, 2021.

All photos must be received by June 6, 2021
Questions? Please reach out to Brenda Reinert at weimcalendar@gmail.com

Calendars will be available for purchase in the fall of 2021
Mail payment to:
Weimaraner Club of America
P.O. Box 489
Wakefield, RI 02880

or pay via PayPal (credit card or PayPal accepted) via the link below:
MAIL PHOTO SUBMISSIONS TO: weimcalendar@gmail.com