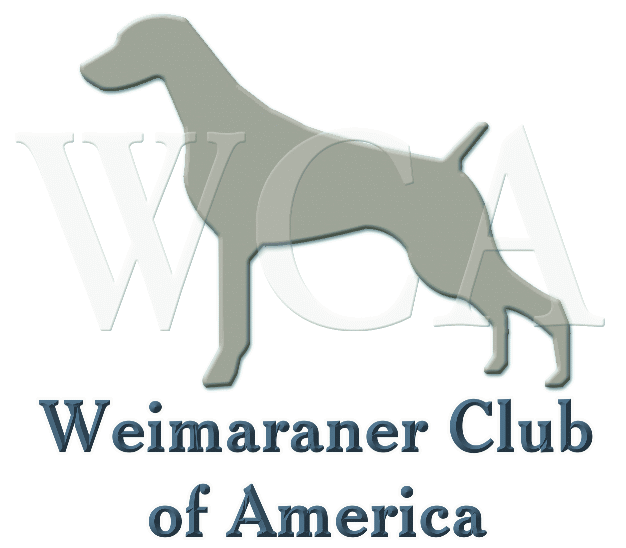 Calling for Photo Contest Entries!
Open Call for Entries Starts July 1 and Ends on September 14, 2018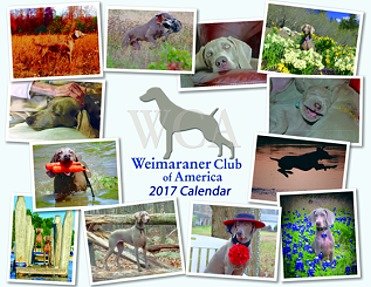 Don't miss your opportunity to participate in the Annual WCA Photo Contest! (Please read carefully as some of the guidelines have changed!)
Guidelines:
★1. Subject--any situations including Weimaraners
★2. ORIGINAL AMATEUR SINGLE PHOTOS ONLY
★3. Color, if possible
★4. Minimum size 5x7" Maximum size 8x10" (300dpi for digital submissions)
★5. Include name and address on back of photo
★6. DIGITAL SUBMISSIONS ARE PREFERRED. Please include name and address in email and a backup print with check for payment.
★7. ENTRY FEE $5/photo; $20/5 photos. No limit to entries.
★8. Previously entered photos ineligible
★9. Entries must be submitted by WCA members only and paid in US funds
★10. If using overnight mail, please sign waiver of signature

The Top 50 entries selected by Calendar Coordinator will be available for online voting October 1-15, 2018. Voting details to be announced in September.

Photos 1-12 will be used in the 2019 WCA calendar; a collage of the runners up will grace the back page.

Any printed photos submitted will be returned with the purchase of a 2019 calendar upon request.

TOP 50 ENTRIES WILL BE SELECTED BY THE WCA CALENDAR COORDINATOR

All photos must be received by the Calendar Coordinator by the deadline. NO Exceptions.
Send printed photos and checks to:
WCA Photo Contest
c/o KellyAnn Kwiatek
45 McKenzie Ave.
East Rutherford, NJ 07073

Email (compressed) digital photos to WCAphoto70@gmail.com

Photos not meeting above requirements or submitted without fees will be returned.
PHOTO DEADLINE: 9/14/18
Voting will run 10/1-10/15/18
Questions?
Please contact Calendar Coordinator, KellyAnn Kwiatek, WeimaMama1970@verizon.net
KellyAnn Kwiatek
Photo Contest/Calendar Coordinator
Weimaraner Club of America
201-220-2809
Also please note, 2018 calendars are half price as of July 1. VERY limited quantity.